| | |
| --- | --- |
| electrical components used for Crown forklifts | |
Vi giver dig de egnede elektriske eller elektroniske komponenter, hvilket kan løse fejl på din Crown gaffeltruck eller reach truck.
Som eksempel nævne fejl i tændingssystemet: distributør, kondensator, breaker point, tændrør, tændkablet men selvfølgelig også en starter eller generator.

Mange af de hyppigt anvendte kontakter på din Crown maskinen: tændingskontakten, horn, nødstop, trykafbryder, mikrokontakt, retning switch, temperatur skifte, fodpedal

Men for din Crown gaffeltruck, vi leverer også egnet relæ, blæser, sensorer etc.

For mange elektroniske komponenter, såsom lineær accelarator, kontrolkort, displays vi kan også tilbyde renoverede eksemplarer, gennem et system til udveksling.
Sorter efter:
Angiv antal:
6503B

emergency stop

emergency stop with long shaft 46 - 48mm, used for Crown forklift and reach truck..

Ekskl. Moms: Kr. 110.54

Inkl. Moms Kr. 133.75

6505A

Ekskl. Moms: Kr. 999.35

Inkl. Moms Kr. 1,209.22
Varer 1 til og med 2 af 2 (1 sider)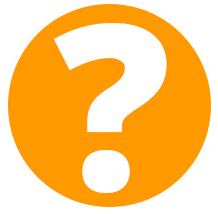 Anførte navne, beskrivelser eller varenummer fra producenter eller materialemærker nævnes kun som henvisning og beskrivelse. I et sådant tilfælde betyder dette på ingen måde, at disse dele er originale dele fra de pågældende producenter.